i/o stand for input/output. It opened with the building. The main section of i/o was a collection of various impressive things you could do with technology. It included a number of things that had been part of traveling exhibits created by COSI especially Liquid Vision. There was Virtual Volleyball, Recollections, a jam room, a fiber optics fireworks display, HDTVs, and lots more.
From COSI's 2004 website: "How do humans interface with computers in today's society and where might this relationship take us? Are computers useful tools that can shape the world? i|o seeks to answer these questions. i|o, which stands for input|output, explores computer technology not just as an end in itself, but as an extension of each person's individuality. The activities portray technology as a means to enhance reality, try on a new identity, or take an impossible voyage. Graphics provide explanations of the technology in the exhibition, trace its history, and challenge guests to think about the benefits and limitations of technology in their lives."
Following COSI budget cuts in 2004, i/o was closed and most of this area became the new Gallery 1 (limited space area).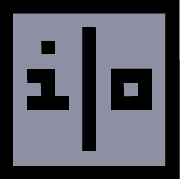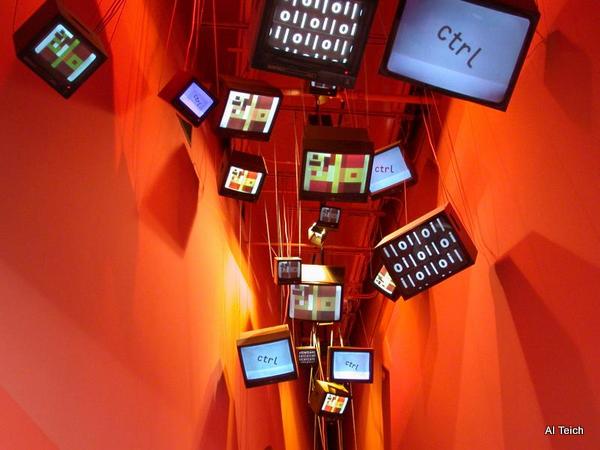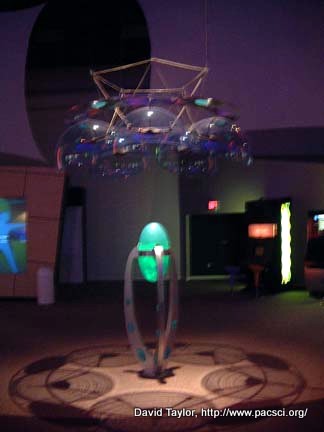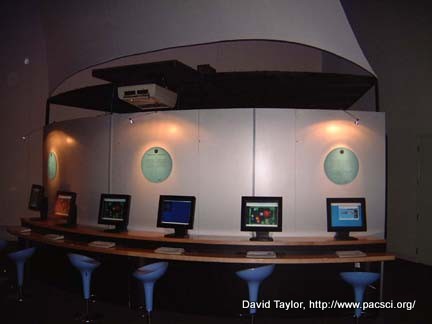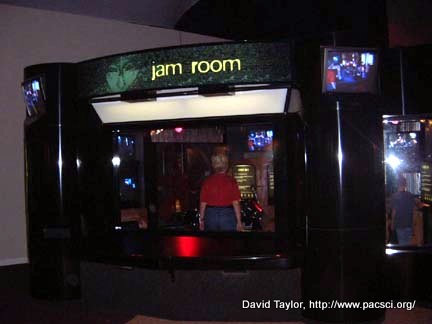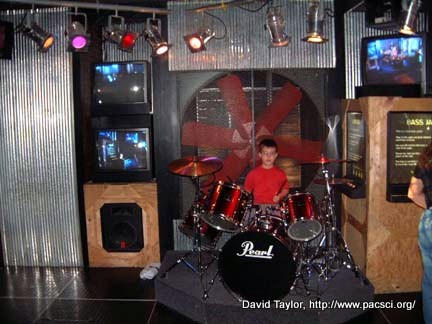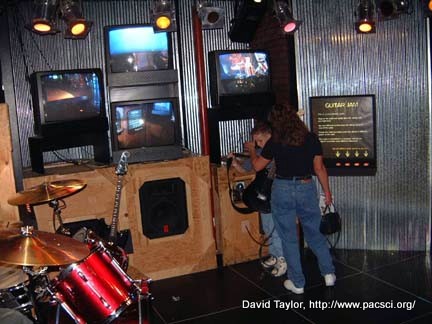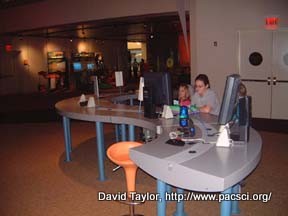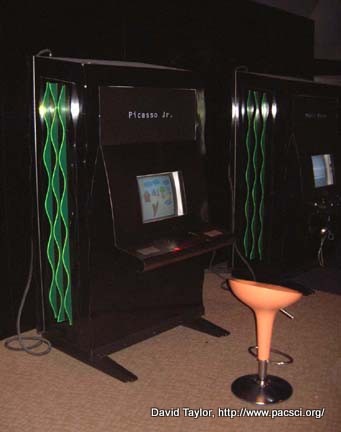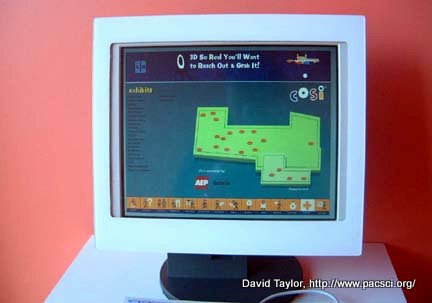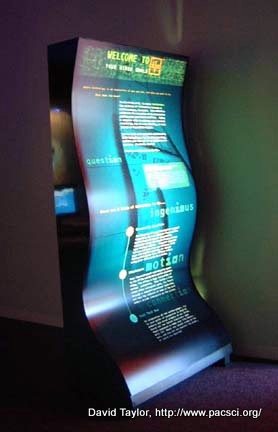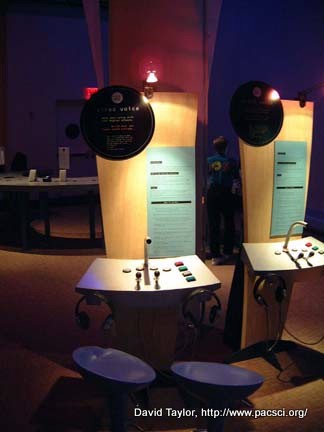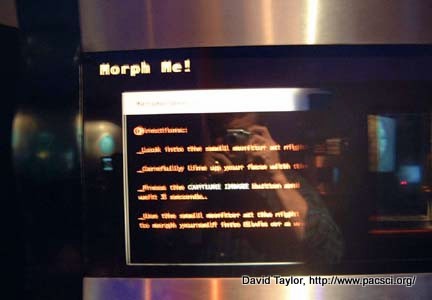 Below is a map made in either 2003 or 2004.