Background sound should begin momentarily.
Now down in the mine, we can see coal on all sides of us. We can go up to Jeb Barton, our old-time coal mining manikin, and listen to him as he explains his life in the mine. By him, you see a canary. If anything happened to the canary, the miners would know the air was dangerous and that they must leave.
Going further down the mine, we pass big mining equipment. At the end of this coal mine's hall we can watch a movie about coal mining. There is a coal office right there. From there, we can leave the mine and head up steps back to the 1st floor.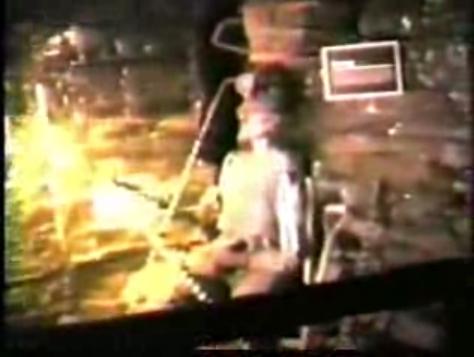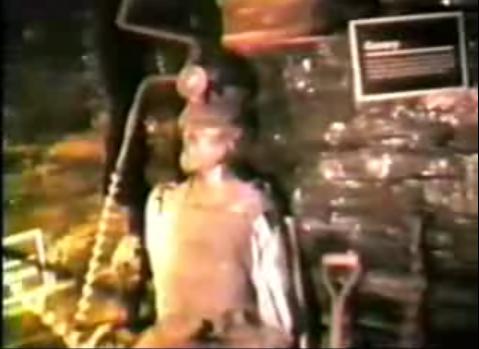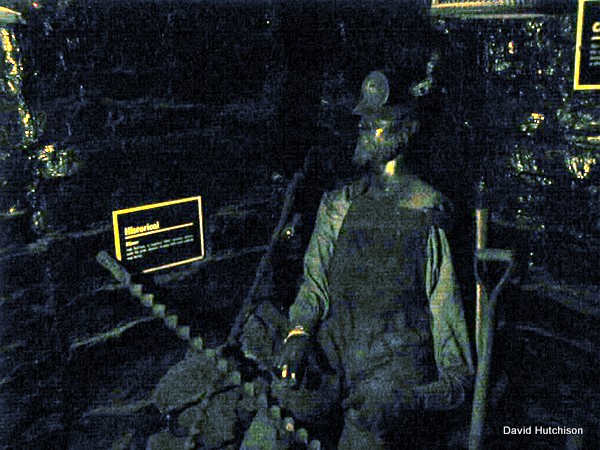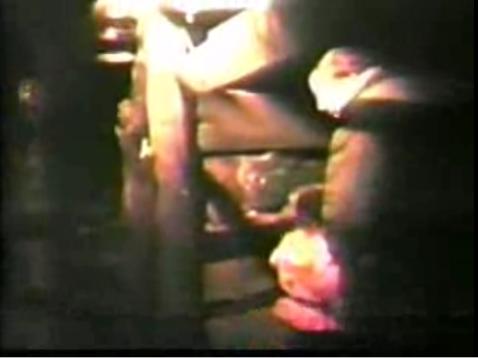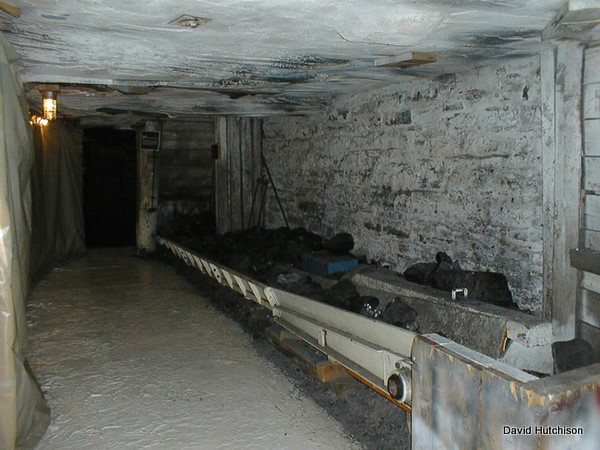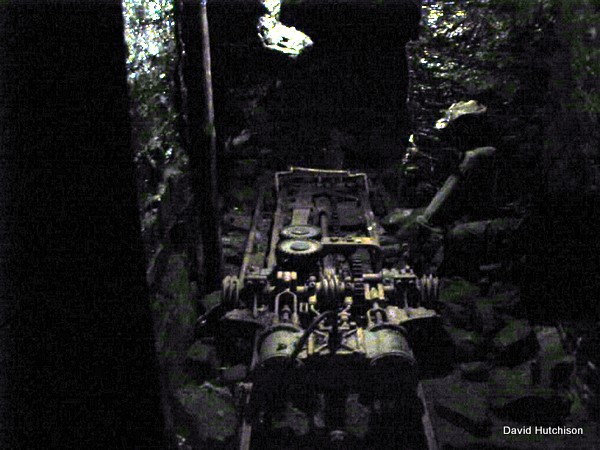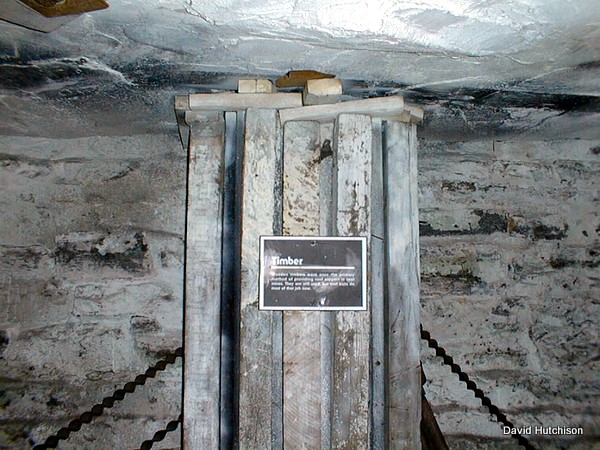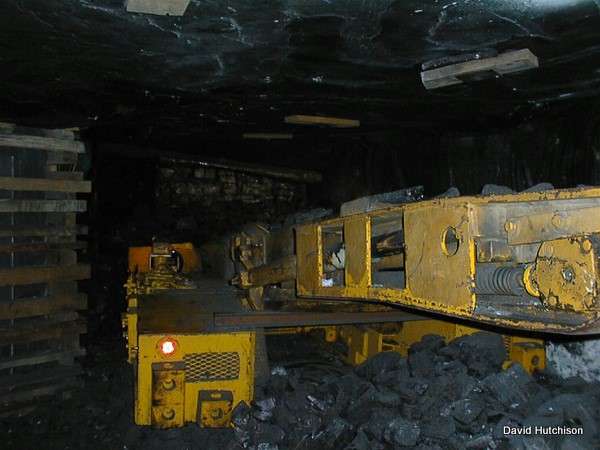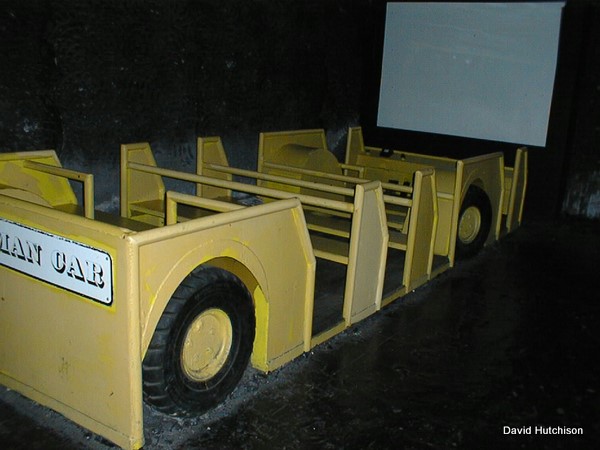 Go through the mine and back up the stairs to the 1st floor.

Go back to the coal mine elevator.

Sound comes from dobroide at freesound.org. This background sound is available at http://www.freesound.org/samplesViewSingle.php?id=20127. Thank you.