In this exhibit you can not only learn about honey bees, but see them building/maintaining their hive. This bee exhibit has a hole leading outside. Each year, bees will build their hive behind this protective plastic and visitors can watch them at work. This honey bee exhibit is presented by Deercreek Honey Farms.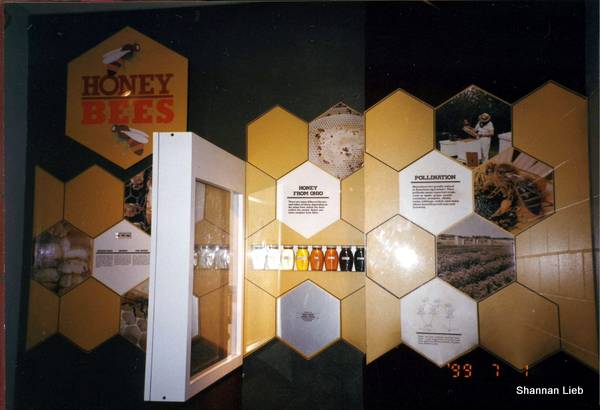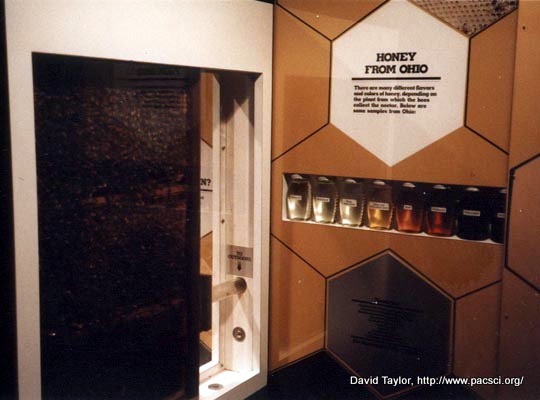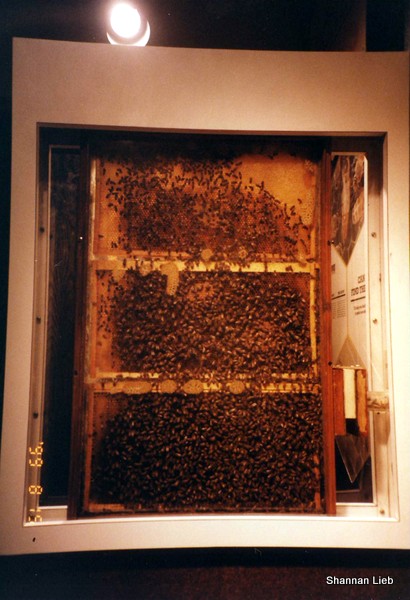 Learn about the body in the Health Exhibits.
Head to the Time Tunnel exit and stairs.
See a show at the Bodyworks Theater.