The cafeteria offers a variety of food selections in many (around 13) vending machines. There is a soup machine, several vending machines with choices such a pizza, burgers, and more that can be cooked in one of 3 microwaves. There are pop machines including, one that put small pieces of ice into a plastic cup and then pours pop in. There are candy machines, an ice cream machine, and change machines (including one that only accepts dollars that you push in). There's a see through drinking fountain and tables on both sides of the cafeteria.
There are lockers down here, and they are bigger than the ones upstairs. The highest of the locker numbers at COSI is 316. The lowest number down here is 1.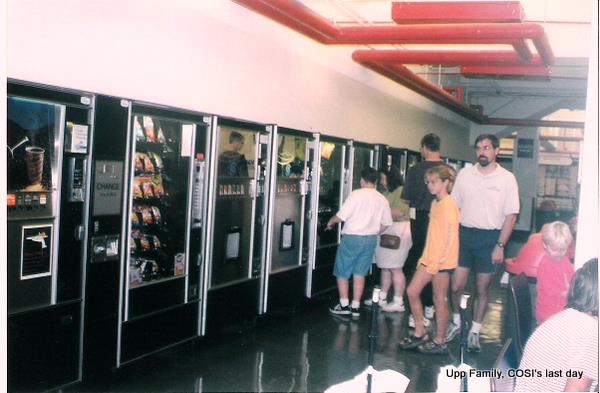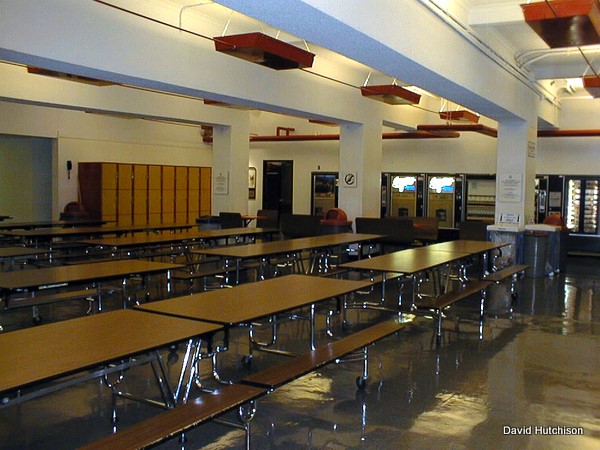 Note: First 3 choices bring you to the same page.