Mission to Mars was LIMITEDSPACE's first attraction and it was a big one kicking off to major publicity and appearances from Ohio astronaut (and first American to orbit the Earth) John Glenn and cosmonaut Aleksi Leonov.[1]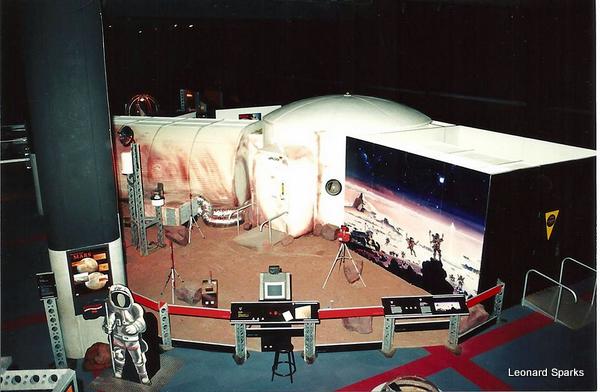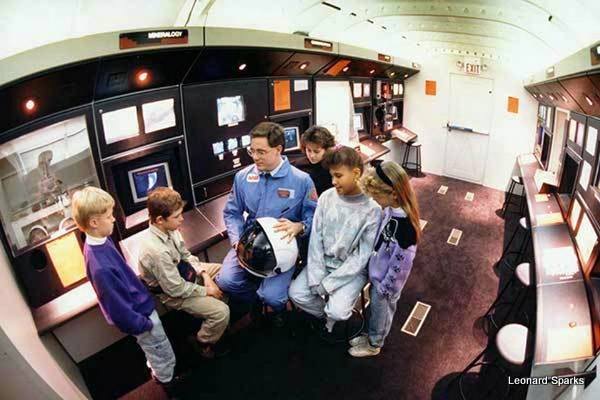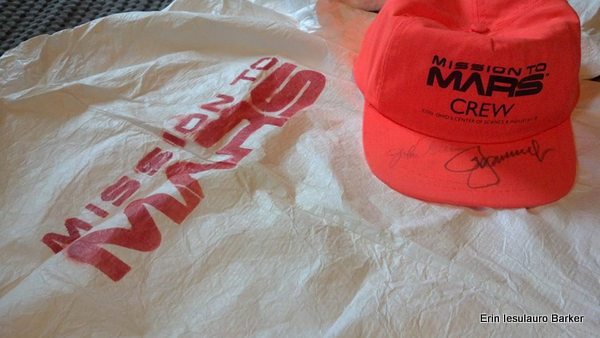 See upcoming LIMITEDSPACE attractions.
Go back inside the main building.
Go outside into the Science Park.