We are now just outside COSI's LIMITEDSPACE and outdoor Science Park. LIMITEDSPACE opened in 1991 and is where big temporary exhibits are placed. This wall has been painted an uncountable number of times. Right now "The Powers of Nature" is visiting COSI.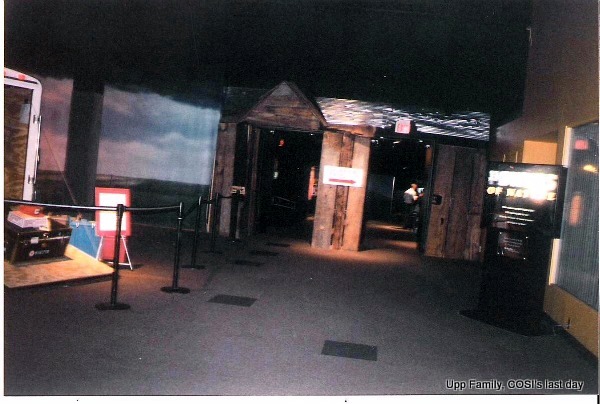 Outside Main Building
Main Building
Explore Recollections and head toward the High-Tech Showcase.
See the rest of the exhibits on the main part of the 1st floor.
Walk down the halls by the black squares toward the pendulum lobby.