A decade after COSI closed, Corey Aumiller and Dan Gerdeman, art teachers at Hilliard Davidson, got hold of several of the old COSI presidents and created an amazing display called, Time Tunnel. They are still on display at Shoppes on Capital Square. 65 E State St. between the Sheraton and Ohio Theatre.
The presidents were not in good shape and required a lot of fixing. The 8 Ohio presidents plus Reagan and Clinton were sent to the Hufford House Museum in Utica. The Hufford House agreed to lend them in exchange for work on them. In addition to setting up the presidents, Corey and Dan made this amazing video of them.(1) Also, please check out Corey's website for a lot of other neat things.
Check out this article from the Dispatch for more details or here for some pictures of other presidents after COSI moved.
Time Tunnel - GCAC / SID CAP-UP Window Video from Corey Aumiller on Vimeo.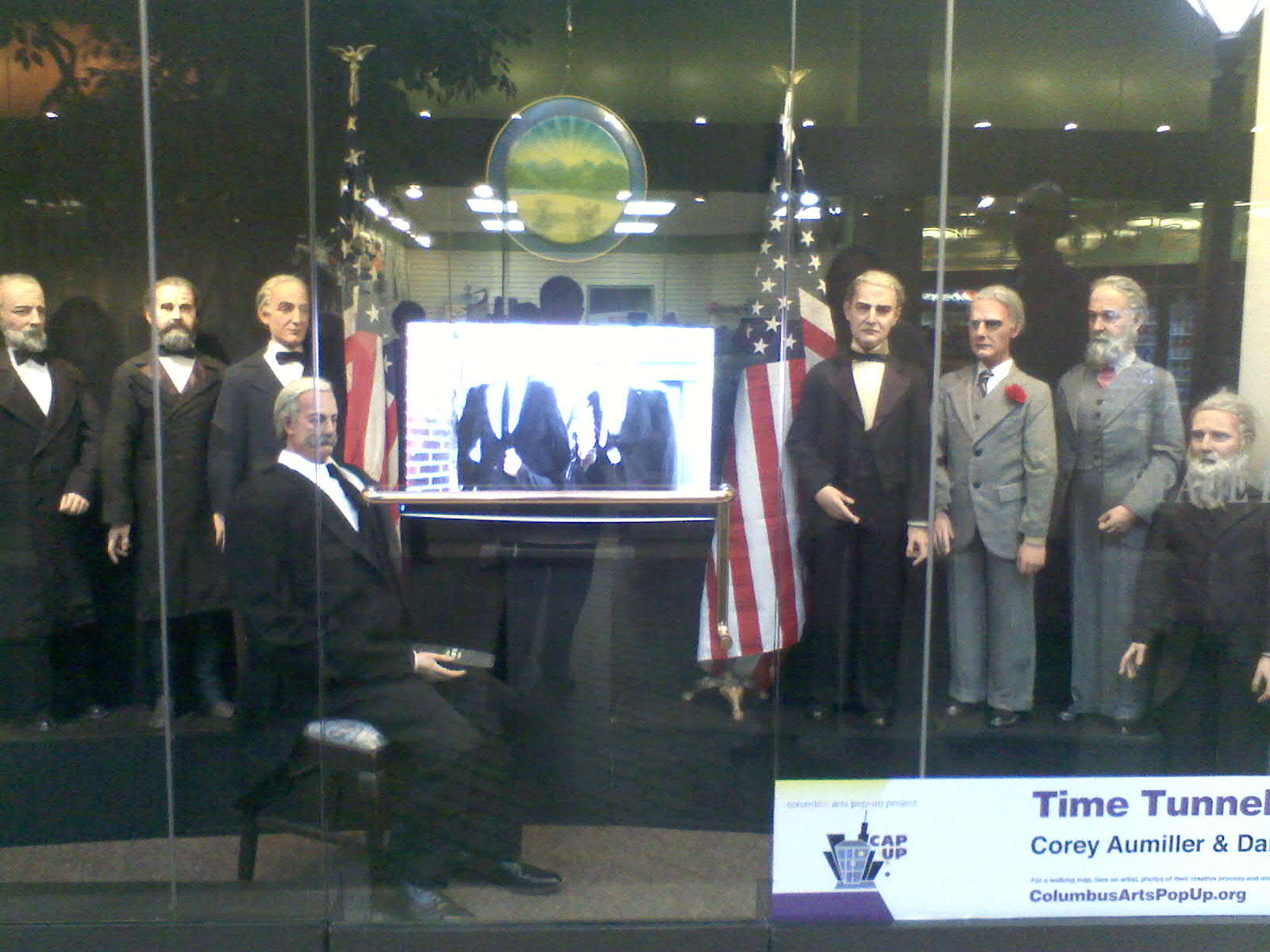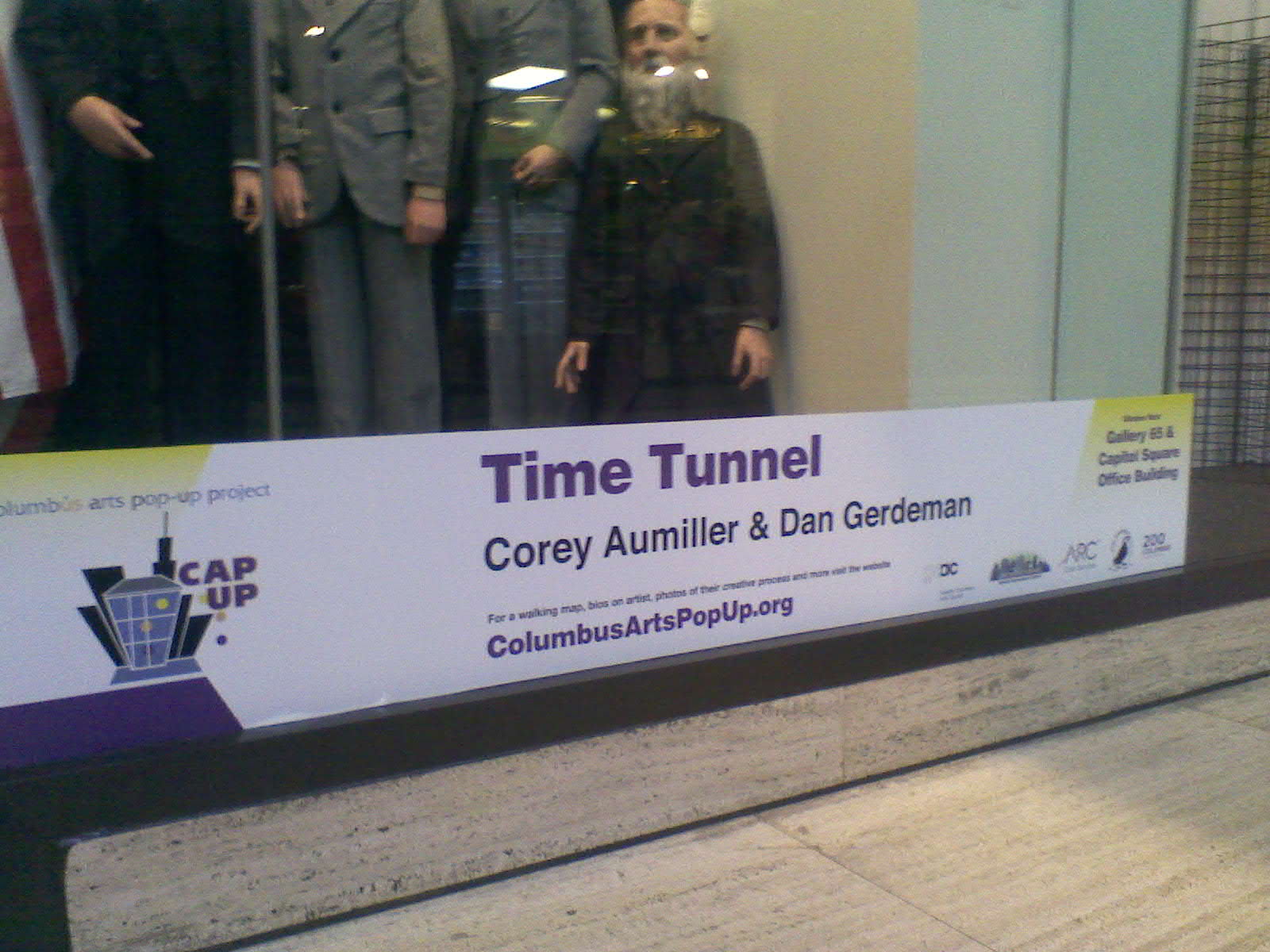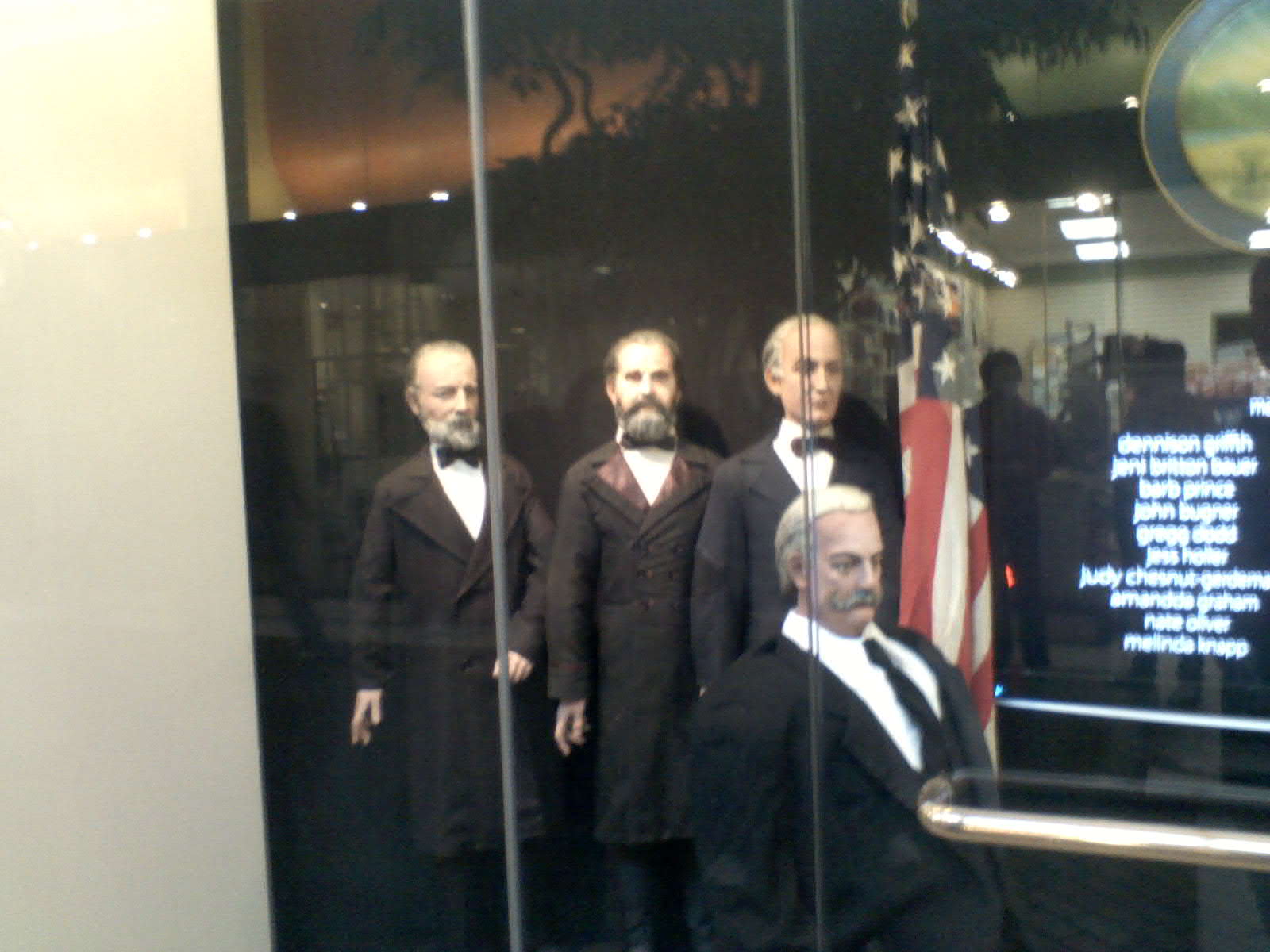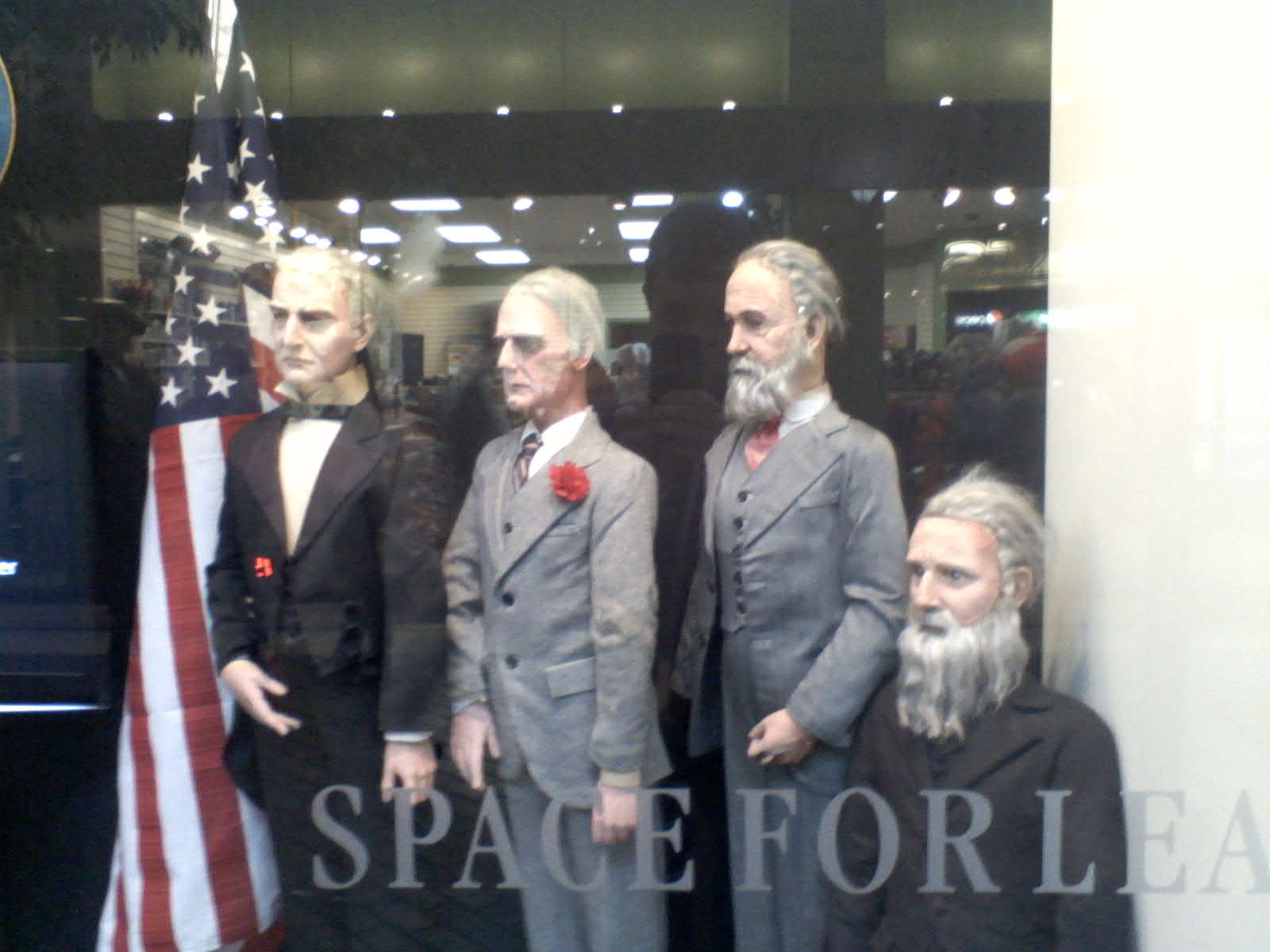 (1): Information comes from Corey and from The Columbus Dispatch