Welcome to the Old COSI:
Ohio's Center of Science and Industry
Through this website, you can take a virtual tour of the original COSI located in Franklin County's old Memorial Hall at 280 E. Broad Street.
As you take your trip, you may want to look for text in black (in both the Virtual Trip and the rest of the site). These are answers or around answers to the questions from the COSI Facts Quiz, a real quiz given to volunteers and employees.
To begin your trip, click the image below.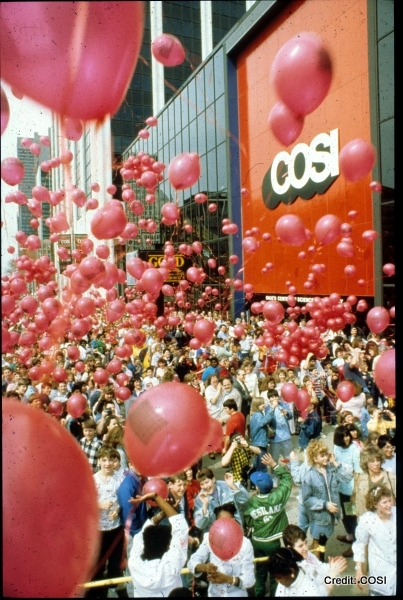 This website was created by Eric Upp. If you want to contribute a picture, story, or any information, please e-mail me at ericupp@gmail.com or post it to The Old COSI Facebook group.