We are now in the main exhibit space of the 1st floor. There are 2 stages in this area. One is about static electricity and the other is a chemistry show. There are hundreds of small exhibits to look at in this section. You can use lasers to light up the state of Ohio. You can stand in front of a screen that projects you out in many different colors at Recollections. You can answer questions about COSI on computers. You can look at exhibits with information about being color blind, about steel, light, and much, much more. In one exhibit you can see how the amount of light can turn glass from a mirror to transparent. You will disappear and the person on the other side will appear or vice versa.
On the other side of this giant room, is Vision Space. You can see a model of the new COSI and the latest news and upcoming things at COSI there. The model has a scale of 1/8" = 1'.
Special traveling exhibits which visited in this main section included the dinosaurs and Special Effects: The Science of Movie and Television Magic.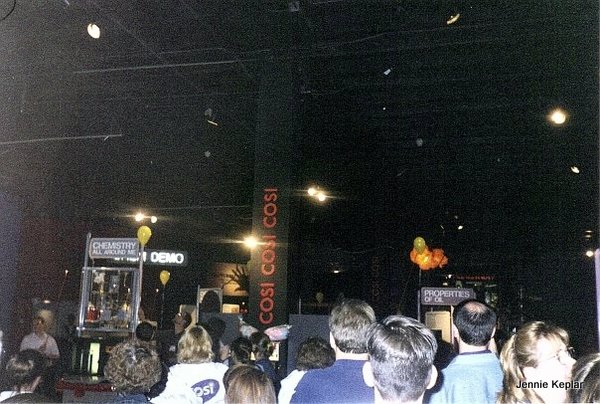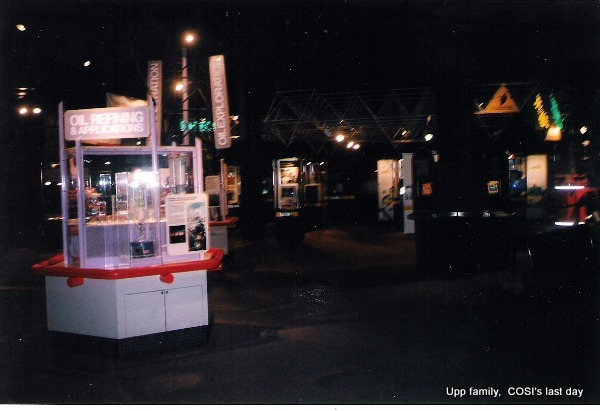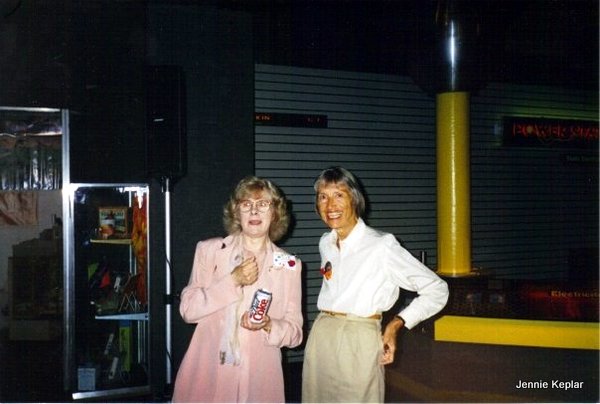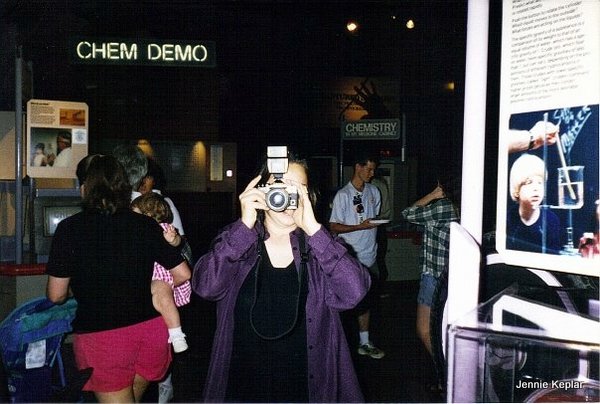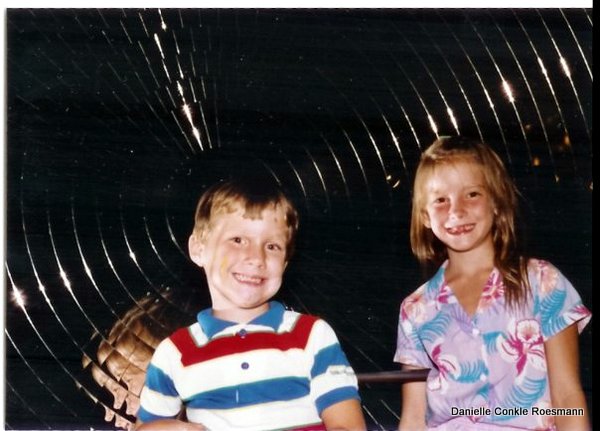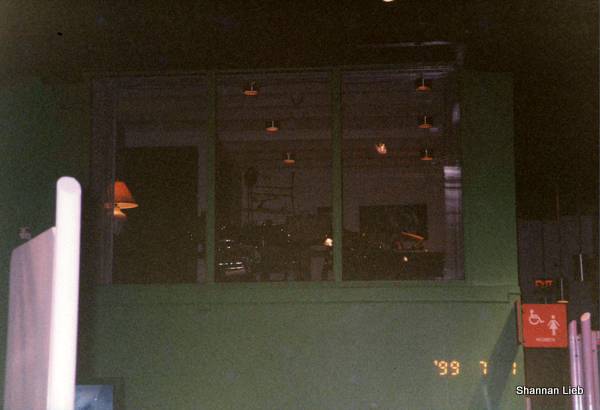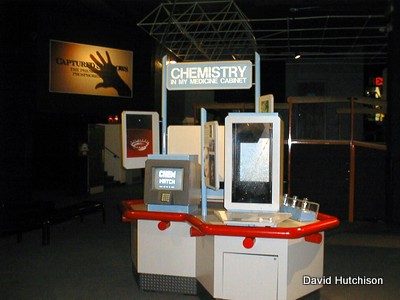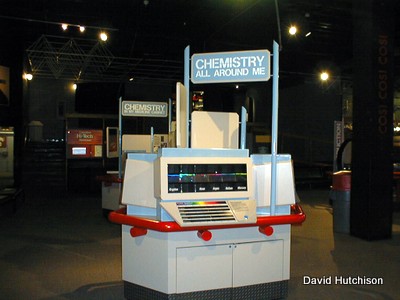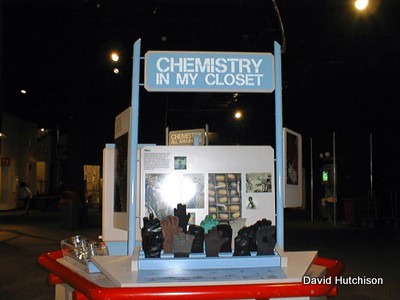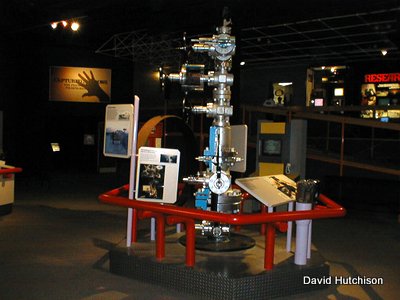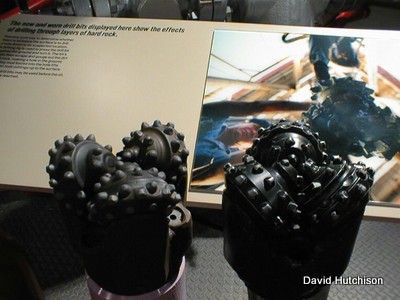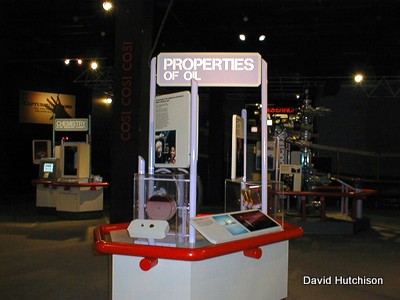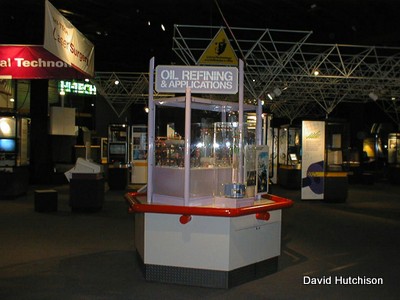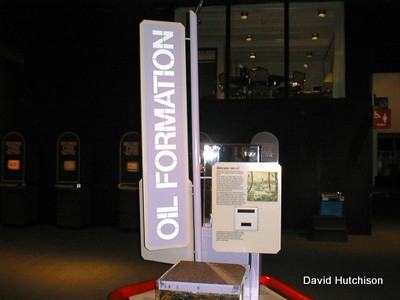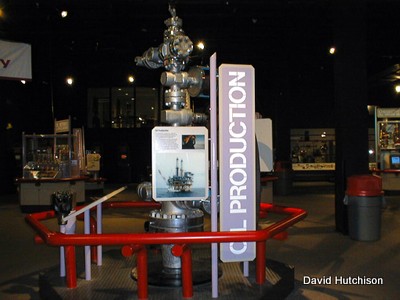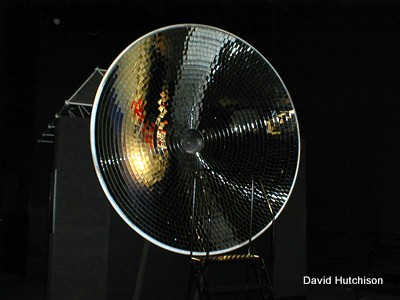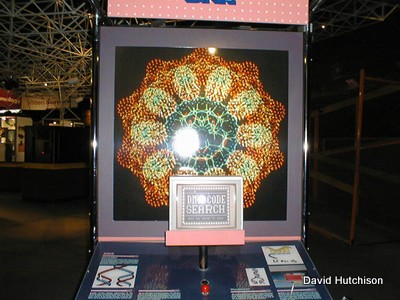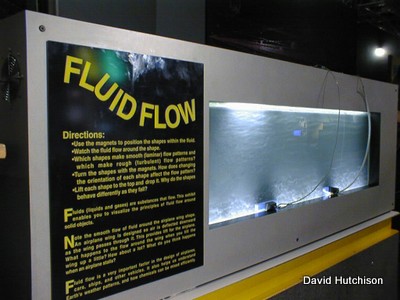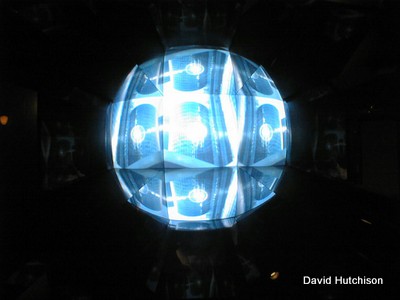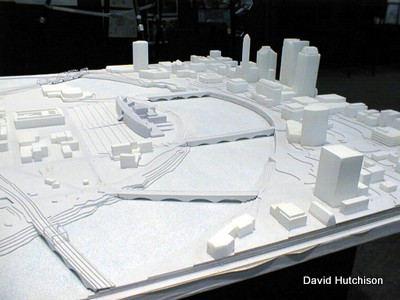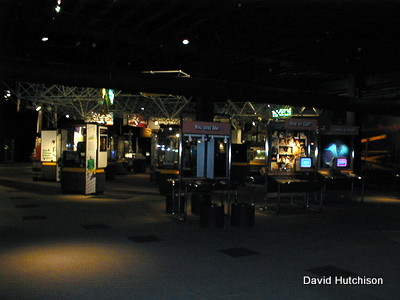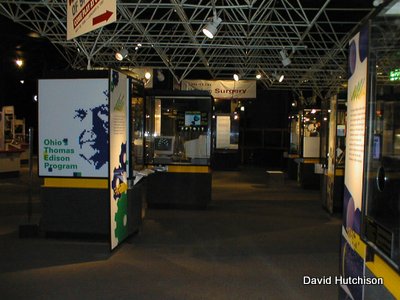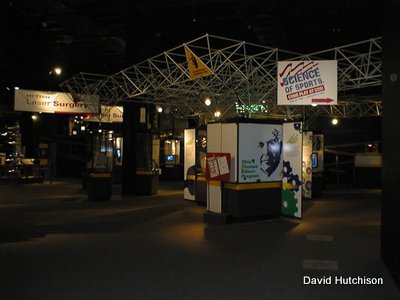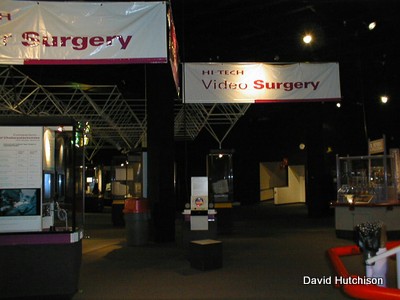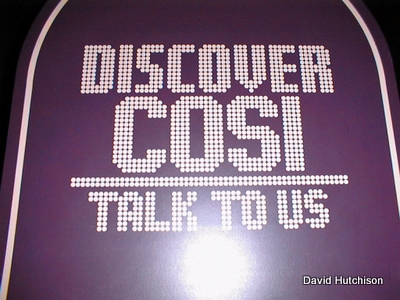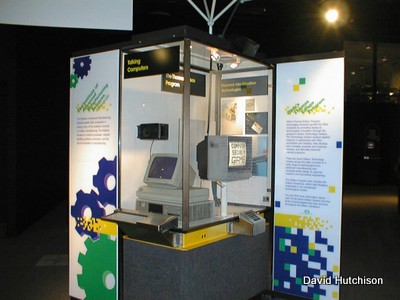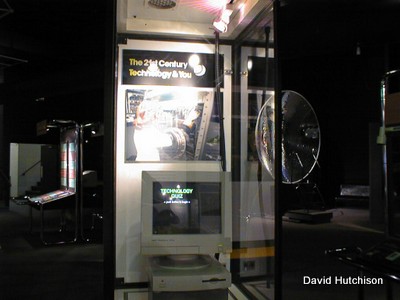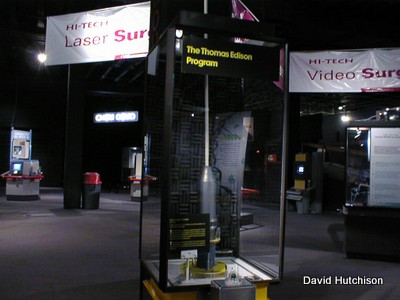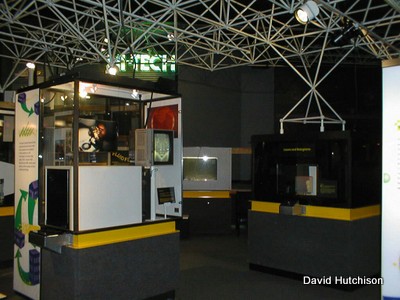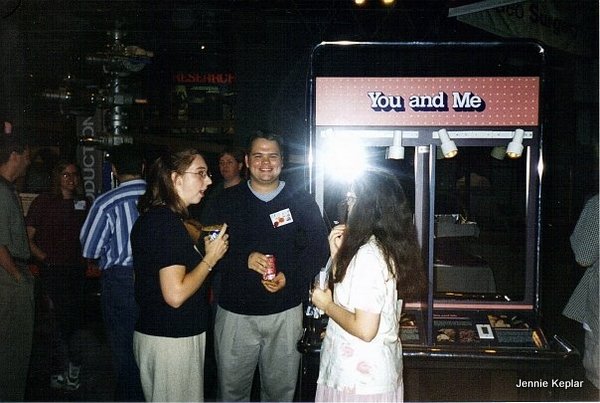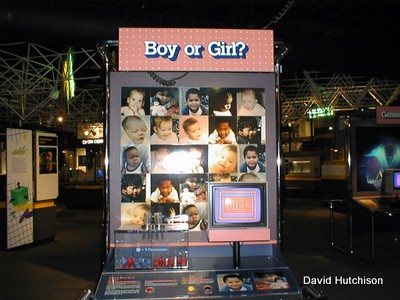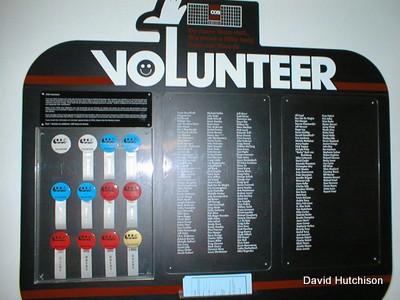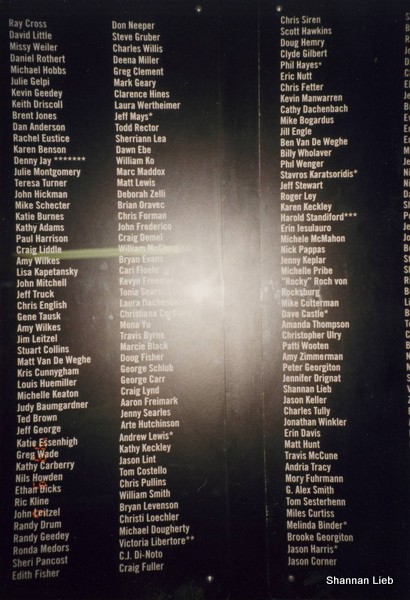 1st Floor Main Exhibit Area