FAMILIESPACE was once Big KIDSPACE. It was remodeled in the late 80s or early 90s and a new reporter stand and rock band room were added (the rock band room replaced a climbing structure). Two playhouses are in this section. Kids can play in them, use the pretend sinks, or build an integrated pipe system.
Also in this section is a fake hospital area, where kids can take care of babies.
Face painting is a staple of COSI. If a kid in Columbus is seen with his/her face painted, everyone knows they were at COSI. Kids can paint their face in this section or in Little KIDSPACE.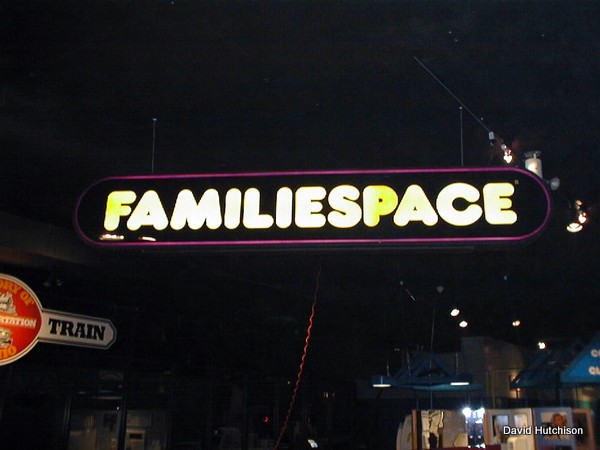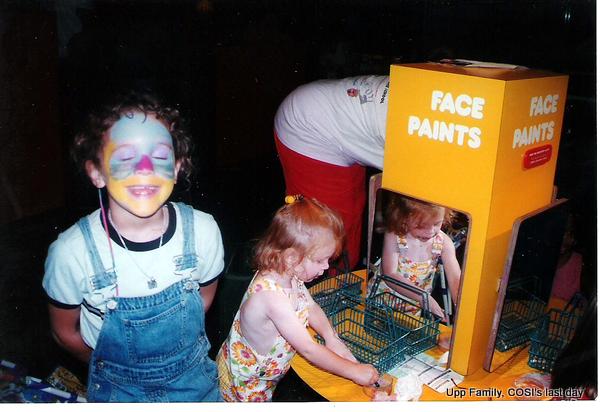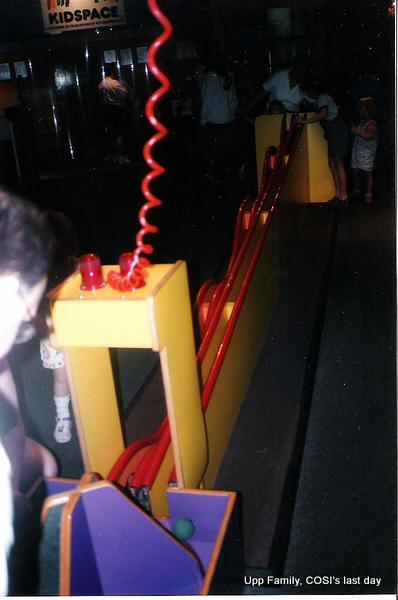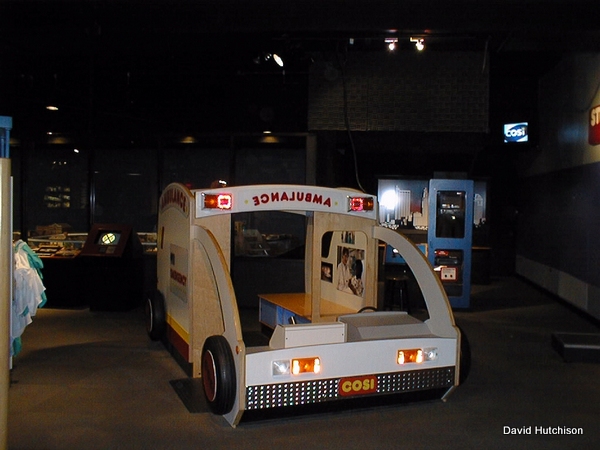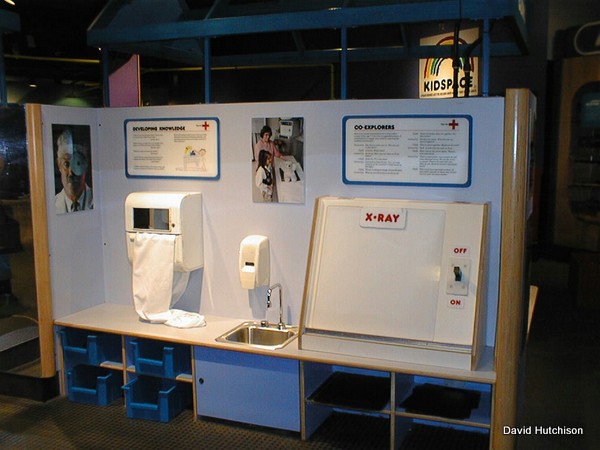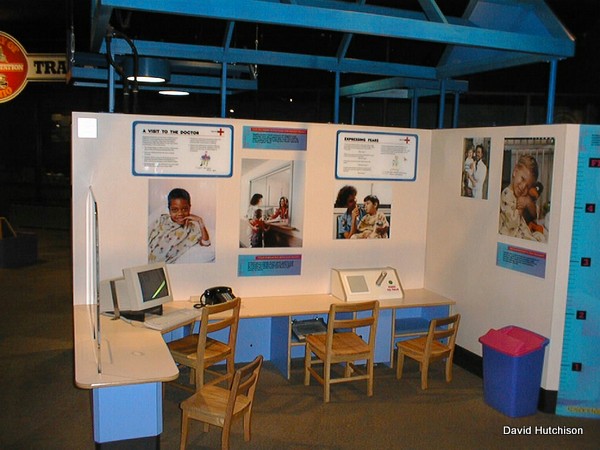 Different Era:Visit Big KIDSPACE
Head toward the water attractions and KIDSPACE.
Go report the news at the News Desk.
Learn about your body with at the Health Exhibits.
Walk to the gravity mirror (and toward the Time Tunnel and elevator).