There are a lot of things to do in this area, both water and non. You can stand and hear a computer tell you just how tall you are. You can put your hands against the walls and see your hand print from the heat of your hand (and can buy something with a similar effect at the gift shop downstairs). You can yell in one of a couple of pipes and someone on the other end will hear you. Don't feel like talking in a pipe? Use a play phone. You can call someone on one of the 7 phones in FAMILIESPACE and KIDSPACE and someone near one of the other phones can answer it and talk with you. Maybe you feel like playing music. You can play a song with just your feet on a big keyboard.
There are a lot of water things to play in. There is a little covered case, where you can aim continuously firing water guns at the objects in the case or at each other (without getting wet, or at least very wet). You can play in a lot of different bubbles. If you get your arm wet, you can place it into the Bubble Window without popping the bubble. Most popular of all, you can play at a water table. While water flows down, you can dam it up however you want using the plastic panels or just play in the water with toys further down the table. While you play, you can cover yourself with a red or purple jacket that will keep you dry.
COSI volunteers will sometimes teach kids some fun activities.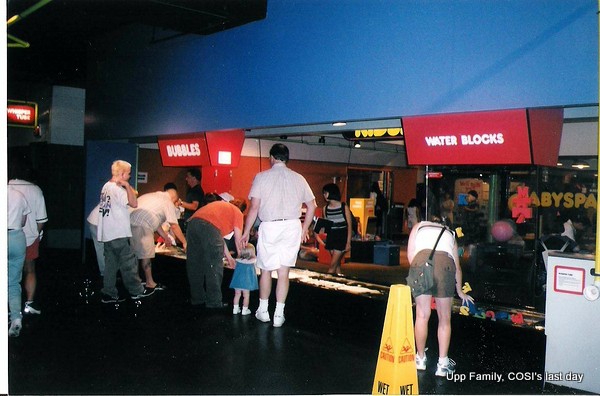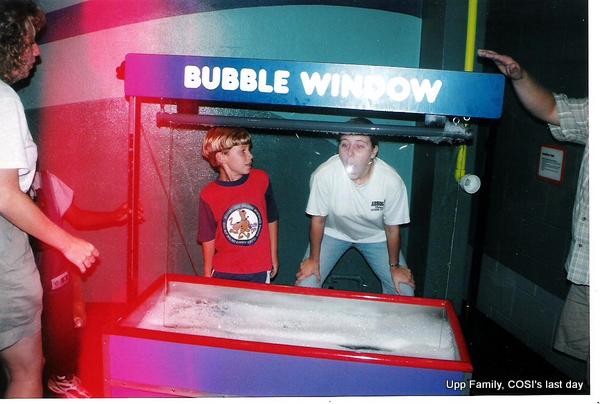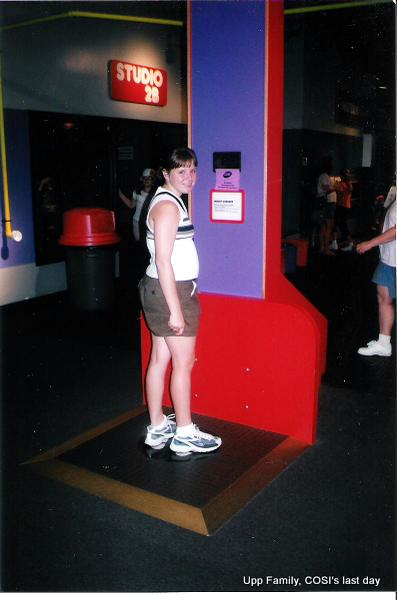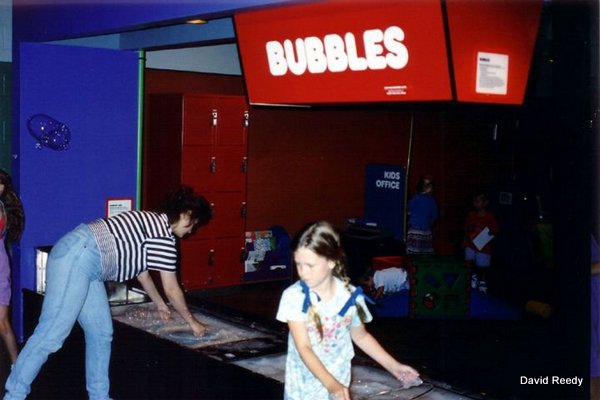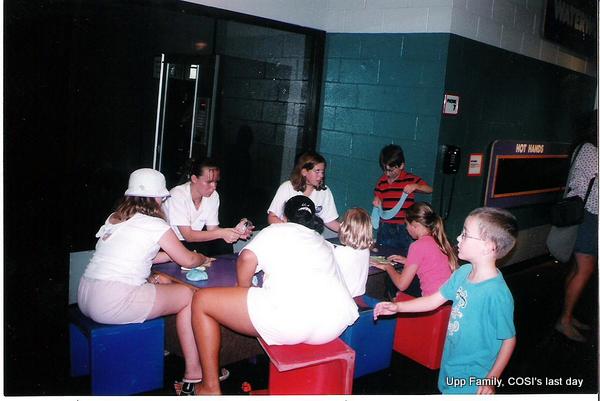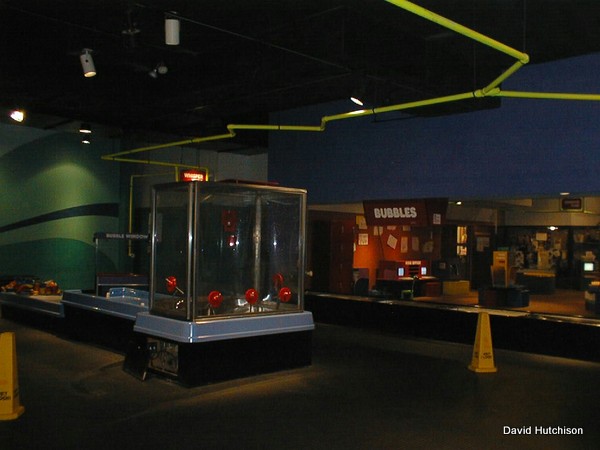 Go report the news at the News Desk.
Head toward the trains and toward the houses in FAMILIESPACE.
Walk to the Gravity Mirror (and toward the Time Tunnel and elevator).